108 Acres for Sale on Cedar Grove Rd in York, South Carolina
108+/- ACRES WITH THREE PONDS, MOAT-LIKE CHANNELS, HARDWOODS, PINES AND ROLLING TOPO
Unique tract of land that is part of a 108 acre parcel that is being offered as a whole or in 5 subdivided tracts. Each tract has a private &/or shared pond, beautiful hardwoods and pines, and plenty of privacy.
The topo has a gentle roll, and several build-sites are located throughout the property offering home-sites in the hardwoods, pines, or waterfront. This tract is ideal for someone looking to build one or several homes (up to 9) on 1 tract, owning land with water, or a hunting/camping playground. The large pond is ideal for canoeing/kayaking, fishing or nature watching and is accessible to 3 of the proposed lots.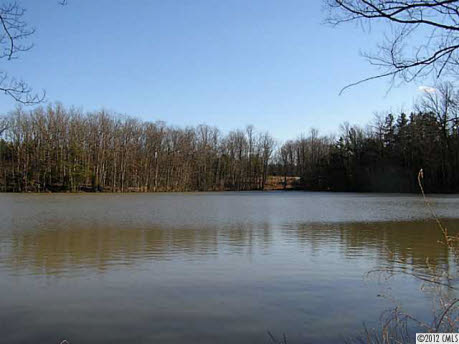 Paths have been cut through the property and would be ideal as the groundwork for the driveway and also to gain access to the entire 108 acre parel.
This is a very unique setting and is ideal for the buyer wanting to build several family homes on 1 parcel of land or wanting privacy, land and water. Call to obtain more details regarding the ponds, driveways, and the water channel resembling a moat that connects the ponds.
Building restrictions (sqft) will be lifted if one person desires to purchase the entire 108 acre tract.